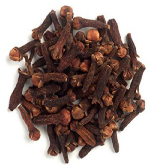 Product Description
The Dry Cloves we offer are dark, blackish-brown in color and are 100% pure and processed under organic conduction, making them highly healthy to consume. Their shape is just like a nail and we ensure to maintain the quality and freshness by shipping them to end-customers in air-tight containers. The dry cloves exported by us are highly aromatic, spicy and warm in taste. Our dry cloves also have culinary and medicinal qualities. It's due to this reason our cloves stay in high demand in the marketplace, and it's not only due to competitive pricing but also quality, nutritious value and purity.

Cloves are dark, blackish-brown in color and shaped like a nail. In fact, they got their name, thanks to their shape, from the Latin word clavus which means nail!

Cloves are highly aromatic and when bit into, taste warm and spicy!
Cloves are one of the highly prized spices, widely recognized all over the world for their medicinal and culinary qualities.
As Per Order Qty - To Be discussed with Buyer
Certification - As buyer Require
Premium Grade
Type - Dried / Whole / Raw / Powder
Place of Origin Gujarat, Maharastra -India
Port Of Loading Mundra Port, Nahva seva Port
Payment Term DP,LC, T/T
Packing 5,10,20,25,40,50 Kg, Bulk Pakaging Mini Order Qty 20 feet container

Contact Us
103, 1st Floor, K. Sons Complex, Sector 8, Plot No. 108, Behind Oslo Cinema, Gandhidham, Gujarat, 370201, India
Phone :+918068096729